Pour suivre nos résultats, que ce soit sur les pistes des hippodromes, ou sur les rings des ventes, tout au long de l'année et dans les moindres détails; nous vous invitons à suivre notre fil d'actualité à partir des boutons Facebook et Twitter en haut de cette page.
Vous pouvez retrouver une partie des faits les plus importants pour l'année 2018, sur cette même page, ou d'ores et déjà pour les années antérieures, en parcourant le menu ci-dessus.



To get year-round detailed updates on our successes both on the track and in the ring, please visit our Facebook page or subscribe to our Twitter feed - details at the top of this page.

Alternatively, for the most important events of past years, please browse the links below or visit this page again for 2018 updates as they occur.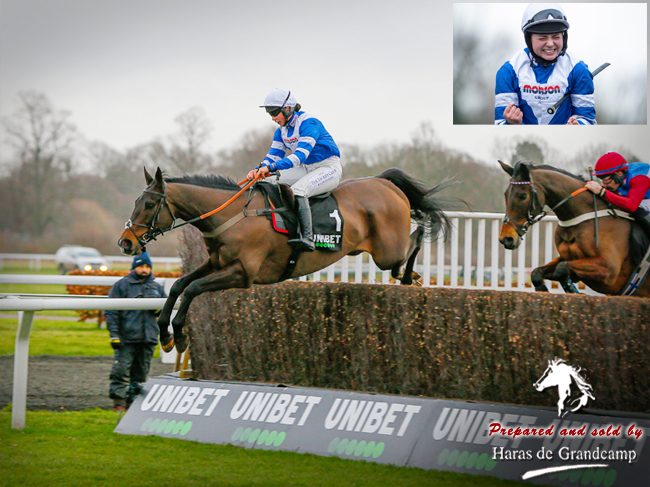 Le 11 janvier 2020, FRODON, préparé et vendu par le HDG lors de la vente d'élevage Arqana Book 1&2
en 2012, remporte de bout en bout le Silviniaco Conti Chase - Gr2, à Kempton Park (GB) -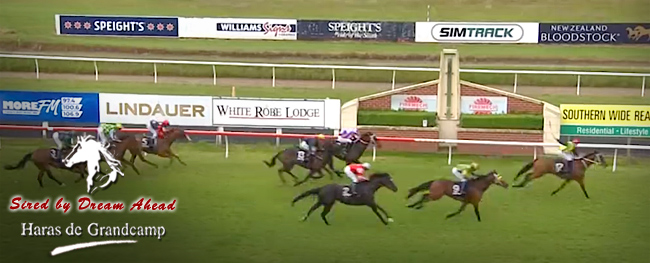 Le 26 décembre 2019, SENSEI - fils de l'étalon HDG, Dream Ahead, prend le second accessit
du Southern Wide Realty Hazlett Stakes - Listed Race - à Wingatui (NZ)


Le 22 décembre 2019, Crotchet - fille de l'étalon HDG, Lethal Force, prend le second
accessit du Prix Satamixa - Listed Race - à Deauville

We wish you the best possible results in 2019, and promise to be at your side, deploying all the means required to achieve them, in the following areas:

birth of your foals,
choice of stallion,
preparing your horses for selling,
Breaking-in and pre-training.



Yours Sincerely,

Eric Lhermite